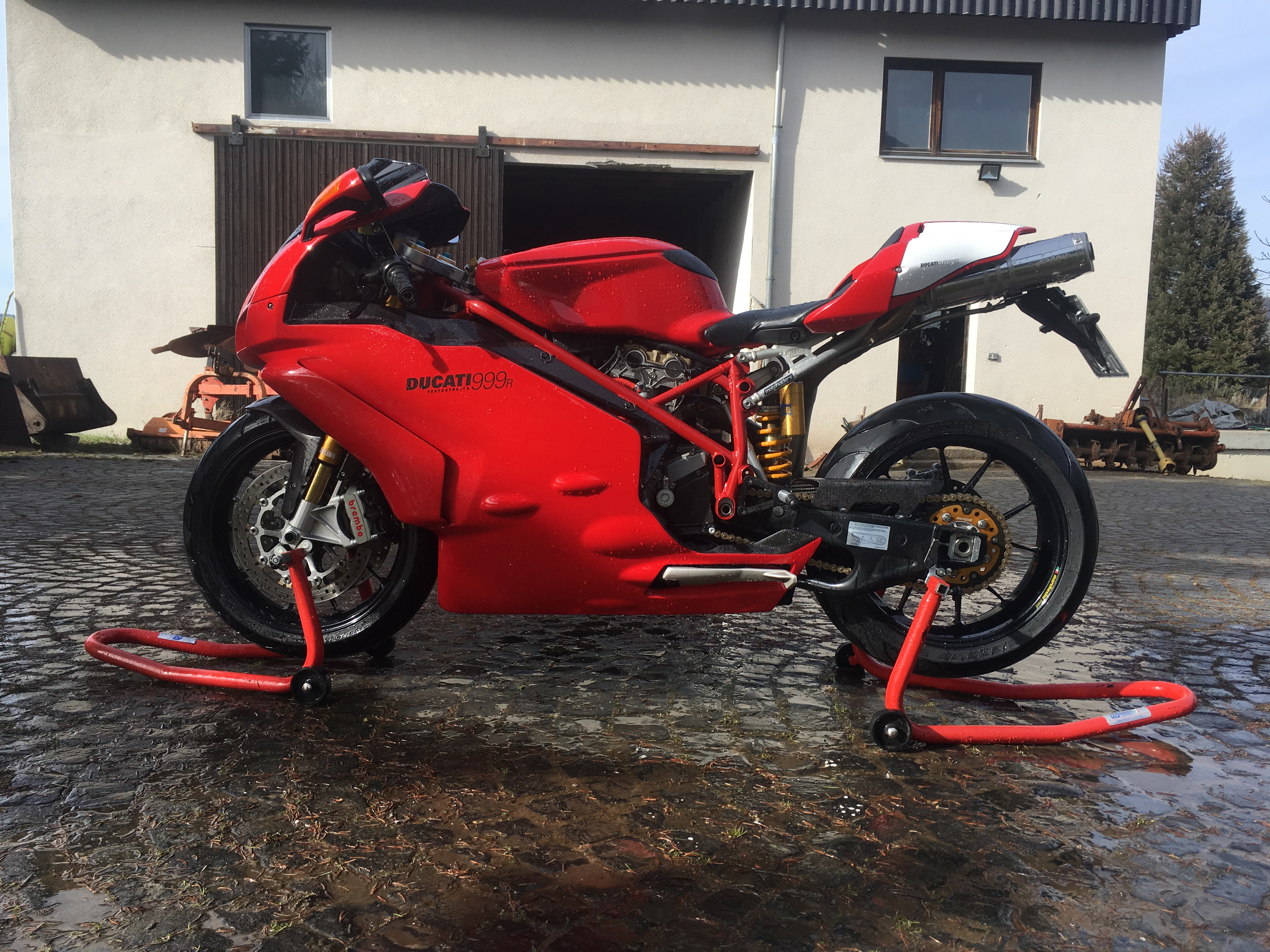 Content Count

617

Joined

Last visited

Days Won

3
Community Reputation
63
Excellent
Recent Profile Visitors
The recent visitors block is disabled and is not being shown to other users.
Kann zu , ist schon weg ... Grüße

So , mein letztes 999 Teil kommt nun auch endlich weg ... Hab noch nen Tank abzugeben: https://www.ebay-kleinanzeigen.de/s-anzeige/ducati-999-tank/1489852195-306-9089 Ihr dürft mir gerne bei Interesse hier oder auch auf Kleinanzeigen schreiben. Grüße

Was für Resonanzkrümmer werden dann benötigt !? Bzw. fährt dass dann noch ordentlich mit den originalen? Grüße

Bitte gleich einen Link für die Amiteile teilen 😋! Was benötigst du da alles ?! Grüße

Kannst du mal was zum Einlauföl schreiben!? Hab davon noch nie gehört ... warum benutzt man dass und wie lang bleibt es drin ??? Grüße

D Die Sache mit dem Tisch decken haut für mich dem Fass den Boden aus 😂! Geiler Fahrer , keine Frage aber dass weißt du nicht besser wie wir ...Grüße

Und zur gerade aufkeimenden Auspuffdiskussion bzw. Lärmschutzthemen sag ich nix 😂😂😂

Zum Thema kann ich gar nicht viel Beitragen . Moped ist längst Geschichte... Bin mein Moped mit ner 2 in 1 gefahren . Ob die genau so hoch war wie eine high up kann ich nicht sagen. Aber mit der MR Evo hast am meisten Möglichkeiten denke ich. Grüße

Abartiges schönes Motorrad und super gemacht übrigens 👍🏻! Grüße

Nur dass ich das richtig verstehe: Und dein Plan wäre es jetzt in nem Transporter zu schrauben!? Grüße

Ne, geht nicht... Das Rohr der 916 passt nicht in die Monster. War glaub zu groß im Durchmesser und geht deshalb nicht. Ist lange her , dass wissen aber andere genauer. Passt auf jeden Fall nicht , Grüße

Hey, Du benötigst ein anderes Lenkschaftrohr. Deines ( UR- Monster ist gepresst , 916 geschraubt) passt leider nicht bzw. andersrum. Ist aber ziemlich cool weil eben bei der 916 das Lenkschaftrohr geschraubt werden kann , musst halt eines machen. Grüße

Naja , spart man sich wenigstens da dass ummontieren 😂😂!