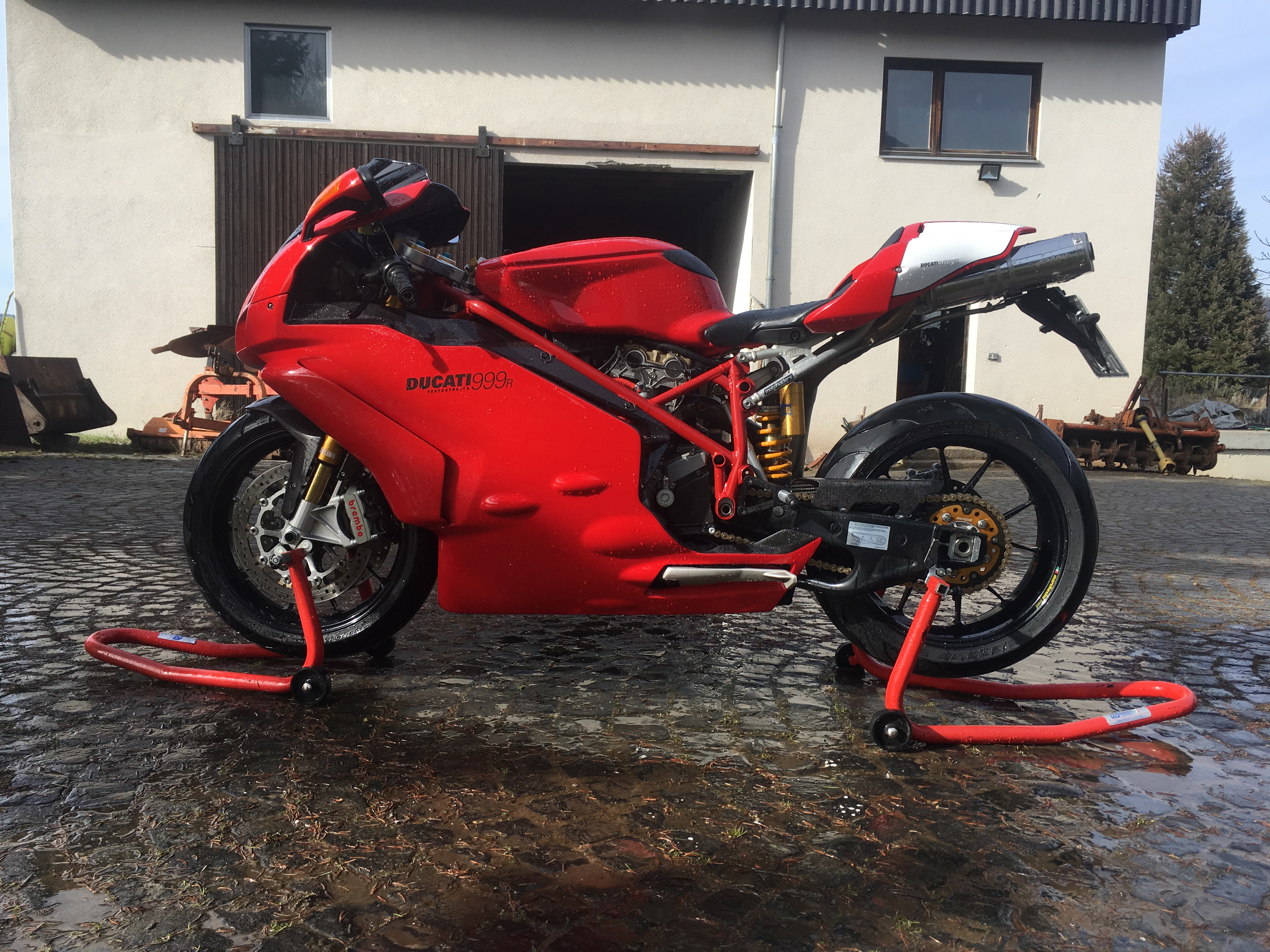 Content Count

478

Joined

Last visited

Days Won

1
Community Reputation
38
Excellent
Recent Profile Visitors
The recent visitors block is disabled and is not being shown to other users.
El potente replied to Jim-R's topic in Racing

Musste spontan an die Montagstrainings von Speer denken : https://www.speer-racing.de/de/veranstaltungen/montagstraining/ Dass ist wohl aber nix zur Einstellung Grüße

Je nach Bierkonsum kann dass jeder 😂

Oder doch ne Metamatchex mit Runden Ober bzw. Unterzügen!? Fragen kostet nichts... Grüße

Dass lässt sich nicht pauschalieren 😂😂...

Hab es gegoogelt und dass gibt es anscheinend wirklich... Hatte mich dass tatsächlich gefragt, weil noch nie gehört. Bin letztes Jahr noch GSX-R gefahren und ohne davor irgendwo damit gefahren zu sein super auf der Rennstrecke damit zurecht gekommen... Bei der 999 hat es ne Weile gedauert bis es auf der Rennstrecke funktioniert hat und die bin ich davor 4 Jahre auf der Straße gefahren. Grüße

Und das Wort pauschaliert gibt es wirklich!? Grüße

Dacht ich mir schon fast ... Dankeschön 😉

Welche Putzmittel kommen bei dir denn alles zum Einsatz ? Grüße

Wird bestimmt schon ein Jahr in der Zeitung inseriert, wahrscheinlich sogar länger... Gute Idee dass hier zu teilen. Grüße

El potente replied to Powerslide's topic in Pro Racing

Ständer in die Achsel ? Allein von hinten aufbocken ? Bitte mehr davon 😂

Hallo , Rijeka war geil , Pann danach ebenfalls sowie ADR. Ich hatte es bereits damals in einem anderen Thema geschrieben, ich habe alles ohne AHK gefahren. Werde mich diesem Thema im Winter nochmals widmen. Habe keine Lust mehr auf Experimente gehabt. Also leider keine Vortschritte zu verzeichnen... Grüße Dominik

Habe ich mir vorhin auch so gedacht... Grüße

Mich würde ja brennend interessiert was du für deine 749R noch bekommen hast... Grüße

So findet der gute Mann nie eine 😂! Was dürfte denn sowas noch kosten ? Ich mein es gibt ja fast nichts ordentliches auf dem Markt... Steht gut da, zwei Vorbesitzer und evtl n paar km zu viel. Sammeln will er nicht, sondern fahren. Oder um es anders zu formulieren: lange nichts ( augenscheinlich ) besseres für weniger gesehen...